Do you have an old chair with damaged upholstery, torn-out fabric, or a saggy seat cushion? Want to make it new? Well, it's good if you are thinking of reupholstering instead of throwing it off. Reupholstering your old damaged pieces is a better & beneficial way. You can entirely transform your old piece if you just have a bit of knowledge about reupholstering it or you can ask the experts of Upholsterypro.ae to do this task for you. This would keep you out of landfills and also results in an entirely fresh & durable furniture piece. 
People take reupholstering as a difficult task, but believe me, it's even more interesting. There are several essay ways that you can follow to reupholster your old damaged chair. In this article, I'll write down the simple and easy steps to reupholster the chair. 
Check Out Our Step-by-Step Guide, On How To Reupholster Chair
Let's first gather the material required for reupholstering a chair. 
Screwdriver
Staple remover
Staple gun
Handsaw
Staple pins
Electric knife
Pen or marker
Scissors
Go Ahead To Know The Steps To Reupholster A Chair
1. Keenly Observe Your chair
The first step to reupholster your old chair is to have a look at the entire condition of your chair, check how your chair is damaged? Is the damage repairable or not?
Do have a look at the wear & tear and cuts & Cracks that you need to recover. Note everything and if the damage is repairable & it costs less than buying a new one then start with the reupholstering process.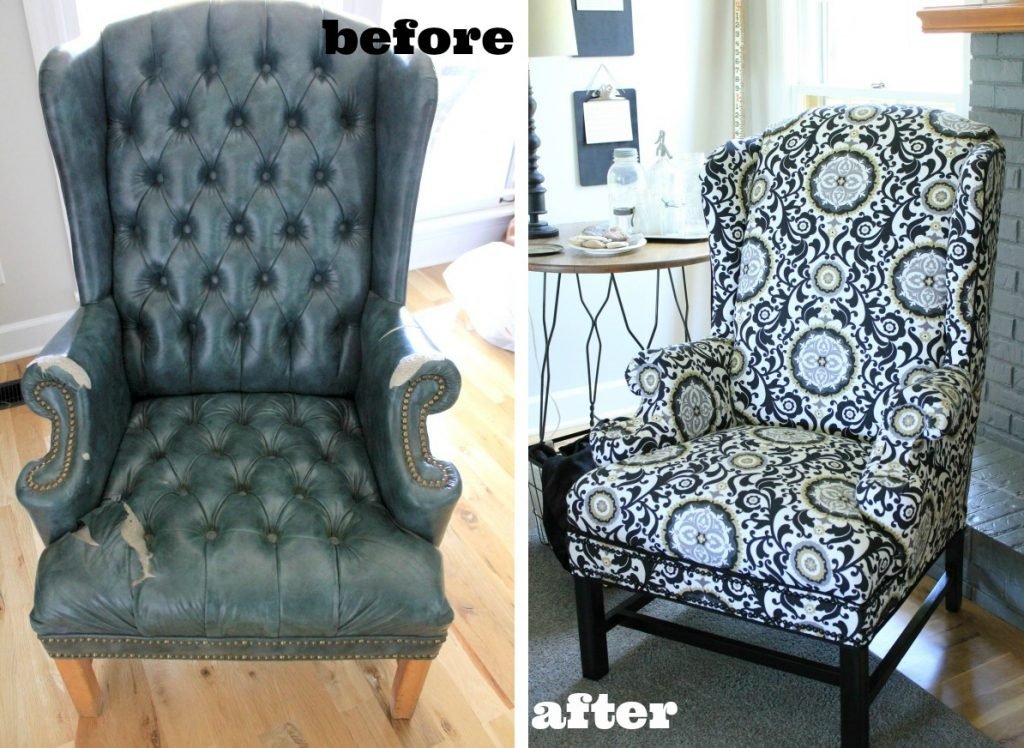 2. Start Removing The Old Chair Covers & Other Upholstery Items
Turn your chair upside down & remove the bottom cover. For starting the reupholstery process you must remove this fabric.
When designers are manufacturing the chair this is the last thing that is attached to the chair so in reupholstering this should be the first thing to remove. After that remove the staples with a staple remover. To have easy access to other upholstery pieces and easily reupholster the chair.
3. Take Off The Upholstery Fabric Pieces
So, now you have finished removing the bottom cover and staples, it's time to start with removing the upholstery fabric of the chair.
Remove the pieces of upholstery fabric and mark these fabric pieces with their relative sides, so that you can easily measure & reattach the pieces of fabric with the chair. Keep these pieces separate to be used further in the process. 
4. Select A New Fabric For Your Chair
Now when the old pieces are removed, you must select a new fabric to reupholster your Relax Chairs Dubai with. Make sure that fabric should be stylish, durable, reliable, and stain-resistant. 
Start taking the measurements of the fabric according to the old fabric that you have removed.
Note to measure the fabric to 4-5 inches extra in order to perfectly cover your chair. The fabric you choose must be blending with the other furniture assortment that your reupholstered chair should complement your overall decor.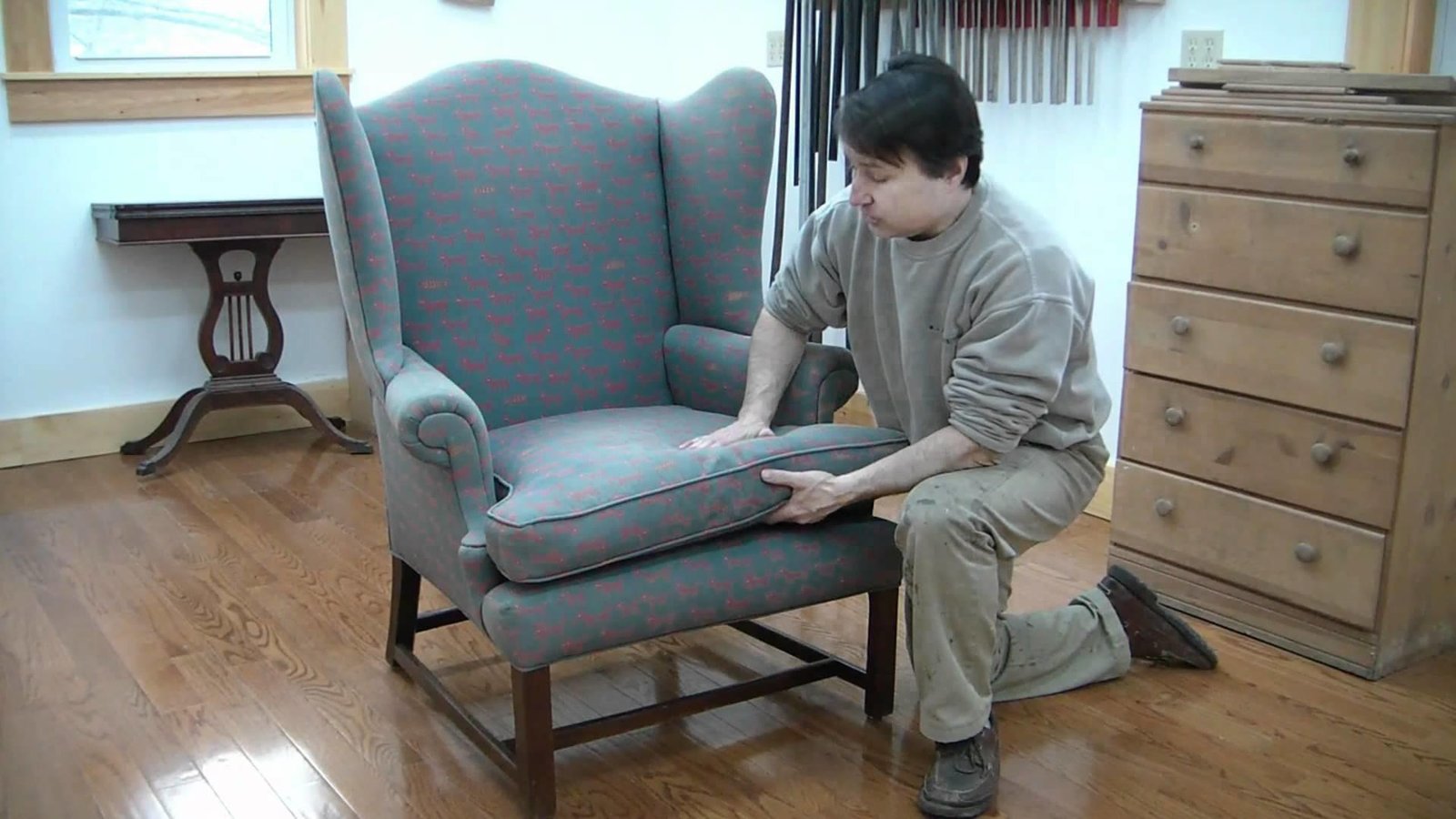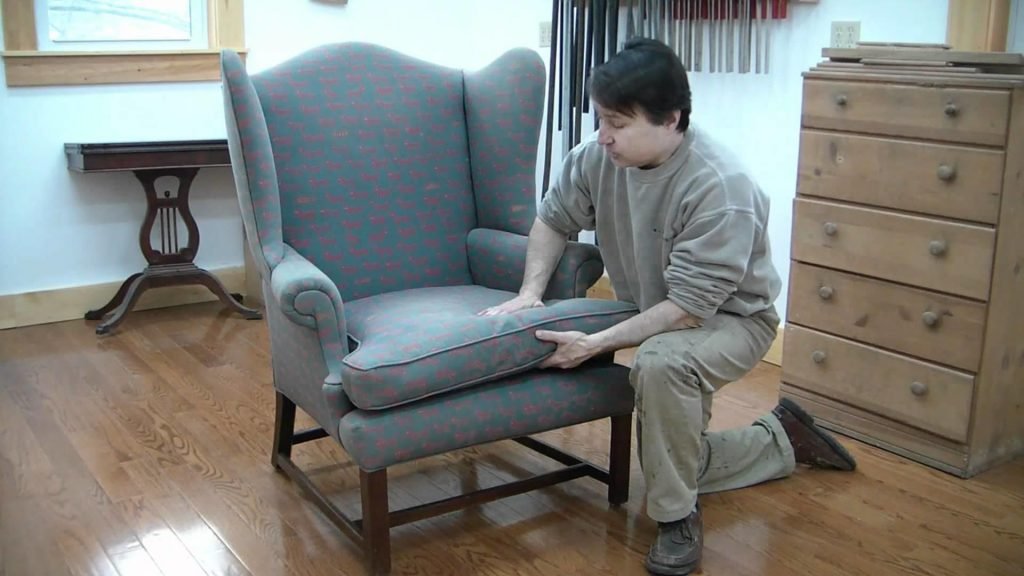 5. Attach A New Fabric To Your Chair
So, you have done measuring and cutting your new fabric. Now it's time to attach it again to your chair. Use a solid large-size stapler to staple the new sturdy fabric. 
The piece of fabric removed last must be the piece you attract at first. You must remember the order of placing all the pieces in order to keep the perfect look and shape of your chair. Be very keen to attach all the pieces perfectly in order. 
6. Finish It By Reattaching The Dust Cover
After covering your chair with the new fabric now you should reattach the dust cover to your chair. The dust cover must be attached properly so that it covers all the staples under it and offers a clean & stylish look to your chair. A properly attached dust cover will give a finishing look to your chair 
Final Verdict!
Reupholstering any of your damaged furniture pieces is comparatively easy and economical than buying a new one. Following these easy steps will lead your way to design an outstanding piece with a fabulous & stunning look.