The correct chair can set the tone for a pleasant and attractive dining area, whether redecorating or updating. There are several alternatives to consider before choosing. Upholstery Pro has come up with seven vital suggestions to assist you through the process. We cover you, from choosing the correct design and material to contemplating comfort and durability. So, let's delve in and discover your ideal dining room chair that will improve your mealtimes and interior design!
Determine the Design of the Chair You Desire
The first step in buying dining room chairs is to select a design that complements your existing decor, and best reflects your personal preferences. Do you favour a classic appearance with intricate details and carved wood accents? Alternatively, you may favour a streamlined and contemporary design with simple lines and minimal elements. Take into account the style of your dining room and the chair that would accentuate it.
Consider whether you want armchairs or armless chairs as a further factor. Armchairs can provide additional comfort and support while enhancing the elegance of a dining space. On the other hand, armless chairs can create a sense of openness and space, making them ideal for smaller rooms or a less formal setting.
Additionally, consider the back form of the chair. Ladder backs, slat backs, and upholstered backs are well-liked alternatives. Each design has its unique appeal and can contribute to various ambiances in the dining room.
Look at the materials! Dining Chairs Dubai are available in various materials, including wood, metal, plastic, and upholstery fabrics such as leather and velour. The selected material influences the appearance, durability, and maintenance requirements.
Consider any essential design elements that you may have. Are there any particular motifs or patterns that resound with your personal style? Don't hesitate to add visual interest to your dining room chairs with splashes of color or vibrant designs!
By considering these considerations when selecting a chair design, you'll be well on your way to finding a chair that flawlessly reflects your taste and complements the overall aesthetics of your dining area.
Consider the Chair's Comfort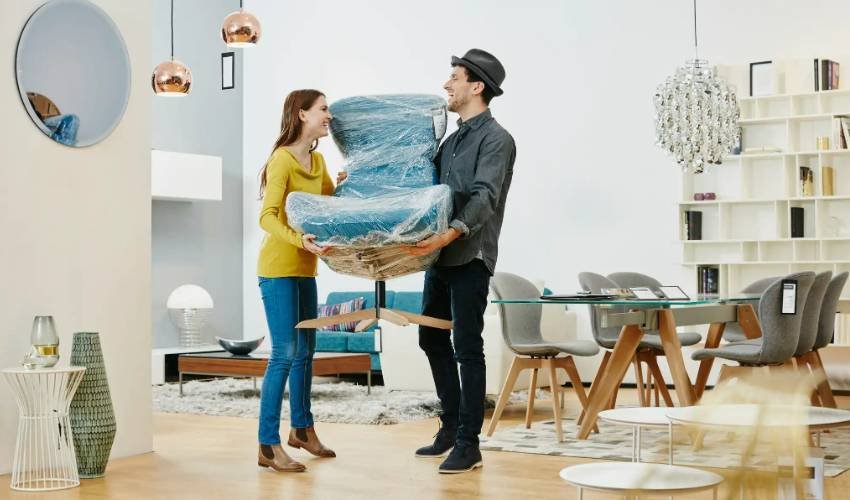 A dining room chair's comfort level is one of the most essential considerations when purchasing one. You want your guests to feel comfortable and relaxed during meals and gatherings.
Consider the seat's padding. Choose chairs with sufficient cushioning to support and prevent distress after long seating. Search for cushions manufactured from high-density foam or down-filled upholstery for utmost comfort.
Next, give attention to the chair's backrest. It should be ergonomically designed and provide adequate lumbar support to ensure comfortable seating. Chairs with adjustable backrests are also an excellent choice, as they enable each individual to discover their ideal level of comfort.
Also, consider the armrests. Although armrests are not standard on all dining chairs, they can offer additional comfort and relaxation. Ensure that they are sufficiently wide and positioned at a comfortable height so that you can rest your arms naturally while seated.
Also, evaluate the chair's surface fabric. Choose fabrics that are soft, light, and easy to clean. Avoid rough materials and textures that may irritate the skin.
Do not overlook girth! Ensure the chair's dimensions correspond to your body proportions so you can sit comfortably without feeling squished or dwarfed by the furniture.
Considering these factors when buying dining room chairs, you'll create a space where everyone can appreciate their meals in the utmost comfort!
Select a Robust Material
A variety of materials can withstand the test of time when selecting the material for your dining room chairs.
Oak and maple are popular solid woods. These hardwoods are sturdy and durable, making them ideal for frequently used chairs.
Metal is another choice. Steel and aluminum chairs are sturdy. They are convenient to clean and maintain, making them excellent for families with children and pets.
Plastic chairs may be perfect for a modern look. Despite being less robust than wood or metal, they can sustain daily usage and are cheaper.
Leather chairs offer design and durability to those searching for a luxurious touch. Genuine leather is renowned for its durability and ability to age gracefully.
Fabric upholstery for dining chairs can also be durable if maintained correctly. To ensure durability, look for fabrics with high abrasion resistance ratings.
A dining room chair constructed of robust material will resist regular use without losing its style. Choose the right material based on lifestyle, money, and personal choice.
Consider the Colour and Pattern
When buying dining room chairs, color and pattern are important considerations. The appropriate color and pattern can enhance the overall aesthetic of your dining area and complement your current decor.
Consider the color palette of your dining area. Do you want the chairs to merge with the remainder of the room, or would you rather like if they stand out? Adding vibrant chairs to a room with neutral walls and furnishings can add a splash of color. Alternatively, choosing chairs with muted hues can help create a balanced appearance if your room already contains vibrant colors or patterns.
Consider how various patterns will complement your overall design theme. If you have contemporary or minimalist aesthetics, chairs with clear lines and solid hues may be more appropriate. Alternatively, chairs with intricate patterns, such as stripes or floral designs, could add visual interest to a traditional or eclectic space.
Selecting an adaptable color and pattern will also ensure that your dining chairs remain timeless even as fashions evolve. Choosing the perfect color and pattern for dining room chairs establishes an engaging mealtime ambiance.
So, before making a choice, take some time to investigate the alternatives!
Consider the Chair's Dimensions
Dimensions are crucial when buying dining room chairs. You want a chair that fits comfortably around your dining table and compliments the room's beauty. Here are some guidelines for choosing the right size:
Measure the Height and Girth
Measuring the height and width of your dining table before buying chairs. This shows how much room each chair has.
Consider legroom
Ensure sufficient legroom between each chair and under the table so visitors can sit comfortably and not feel squished.
Seat height
Ensure the seat height corresponds with your comfort level and enables effortless entry and exit from the chair.
Armrests or no armrests
Determine whether you prefer chairs with or without armrests based on personal preference and available space.
Consider any existing dining room furniture to ensure the new chairs complement their dimensions and design.
Remember that selecting chairs of the appropriate size will not only improve dining comfort but also contribute to a harmonious dining room atmosphere.
Purchase From a Reputable Vendor
When buying dining room chairs, one of the most essential considerations is the retailer. A good merchant can improve product quality and service.
Reputable retailers guarantee real merchandise. Some online platforms and marketplaces sell dining room chairs at low rates. However, they need to be more reliable. You can trust a reliable vendor to provide the stated goods.
Excellent customer service is another perk of buying from a respected business. Reliable merchants cherish customers and deliver excellent service before, during, and after the transaction. A professional staff member will answer all your questions related to dining room chairs.
Reputable merchants also offer clear and favorable return policies.
Along with these benefits, buying from a respected merchant gives you access to customer reviews. Before choosing, check the dining room chairs' quality and endurance.
Dining room chairs from reliable retailers ensure authenticity, excellent customer service, clear return policies, and useful user ratings and comments.
In the End
Consider the following advice before making a purchase for dining room chairs: put comfort first so that meals can be enjoyed, choose chairs that suit the style of your dining room décor, make sure the materials are of high quality to guarantee their longevity, take into account size and space limitations, and establish a budget so that you can make the most out of your money.