Selecting the perfect outdoor chair involves more than just selecting a comfy seat. To ensure the chair not only fits your preferences but also withstands external weather, many factors must be taken into account. When it comes to selecting the ideal chair, there are many different sorts of outdoor chairs to pick from, each catering to different preferences and outside locations.
Types Of Outdoor Chairs
Four categories of outdoor chairs that combine comfort and style are listed below:
1. Adirondack Chairs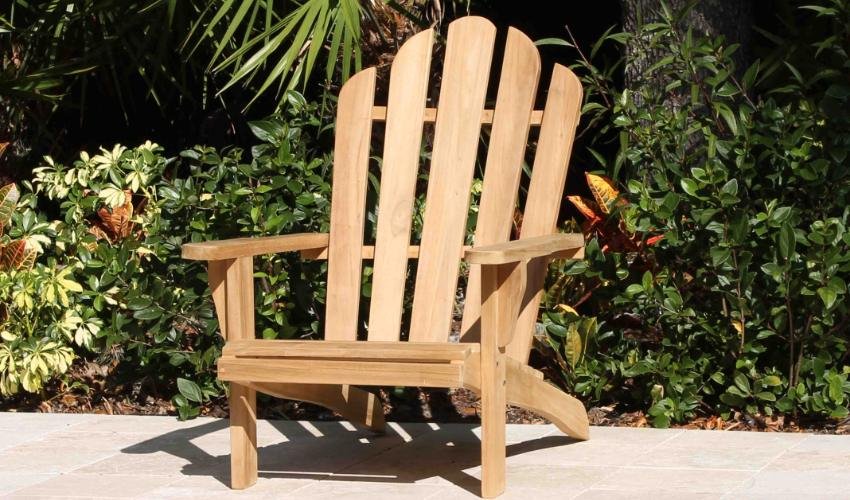 Adirondack chairs are well known for their traditional and functional form. They are made of sturdy wood or plastic and have wide armrests and a tilting backrest that encourage relaxing and provide great lumbar support. These chairs provide a relaxed environment and are ideal for relaxing on a patio or by a pool.
2. Wicker / Rattan Chairs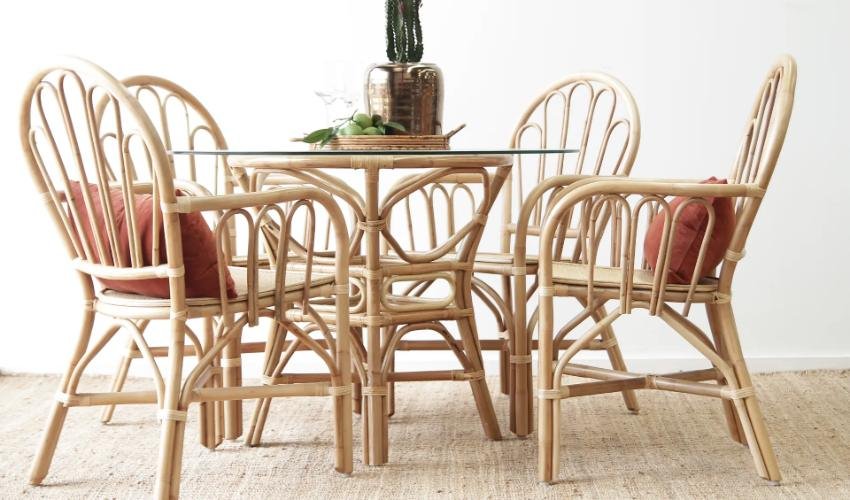 Chairs made of wicker or rattan lend outdoor environments a touch of rustic charm. They resemble traditional wicker but are more durable since they are made of synthetic materials that tolerate weather. The perfect outdoor chairs Dubai is wonderful for furnishing a comfortable seating area on a porch or in a garden since they frequently include plush cushions for increased comfort.
3. Folding Chairs
For people who have a limited amount of outdoor area or who require simple storage and portability, folding chairs are the perfect solution due to their adaptability and ease. They are ideal for picnics, camping vacations, and unplanned gatherings and are available in a variety of shapes and materials, from metal to wood.
4. Swing Chairs
Swing chairs, often known as hanging egg chairs, offer a distinctive and amusing seating choice. These chairs create a gently swaying motion that adds a calming aspect to outdoor leisure and is suspended from a strong frame or ceiling hook. Swing chairs make a comfortable haven for reading, thinking, or taking a cup of coffee because they have cushioned seats and frequently include a canopy for shade.
Perfect Guideline For Selecting The Ideal Outdoor Chair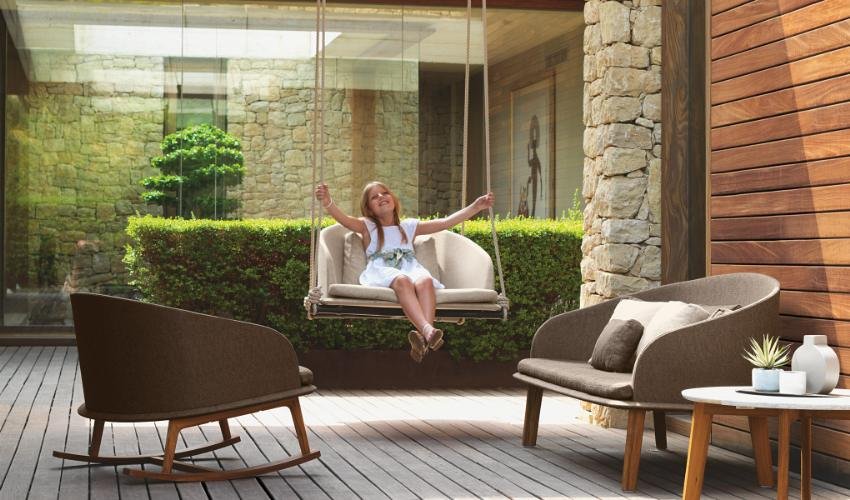 We'll go over some important considerations to make when choosing trending outdoor chair designs that improve your outdoor living environment in our extensive buying guide.
1. Material Selection
A variety of materials are used to make outdoor seats, each with unique benefits and upkeep requirements. Common choices include:
Wrought iron or aluminum are strong and rust-resistant. Be on the lookout for chairs with weatherproof coatings.
Other hardwoods including teak and cedar, also age well and are inherently resistant to the elements. Continual sealing or staining can be necessary.
Recycled plastic chairs are lightweight, inexpensive, and easy to maintain. To avoid fading, look for UV-resistant choices.
2. Comfort And Style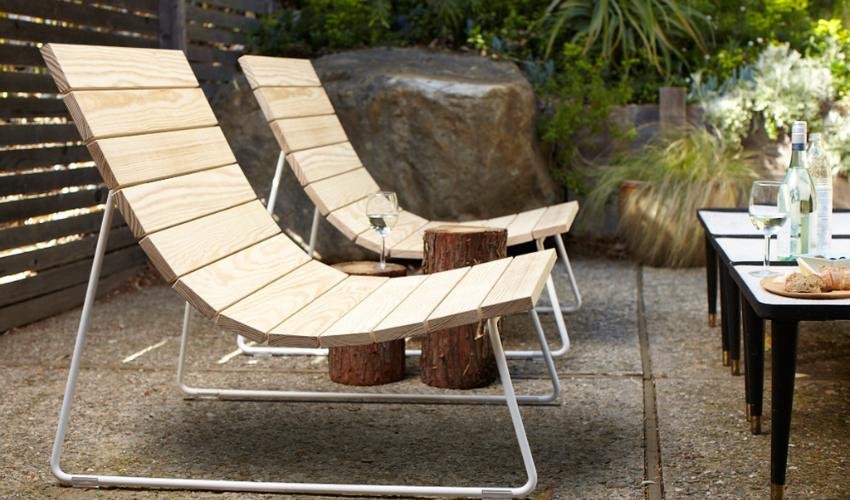 Both the comfort and aesthetics of perfect outdoor chairs Dubai should be considered. Think about the backrest height, seat depth, and shape of their chair. Pillows and cushions can provide color and increase comfort. Pick a design, whether it's contemporary, traditional, or eclectic, that goes well with your outdoor area aesthetics.
3. Durability And Weather Resistance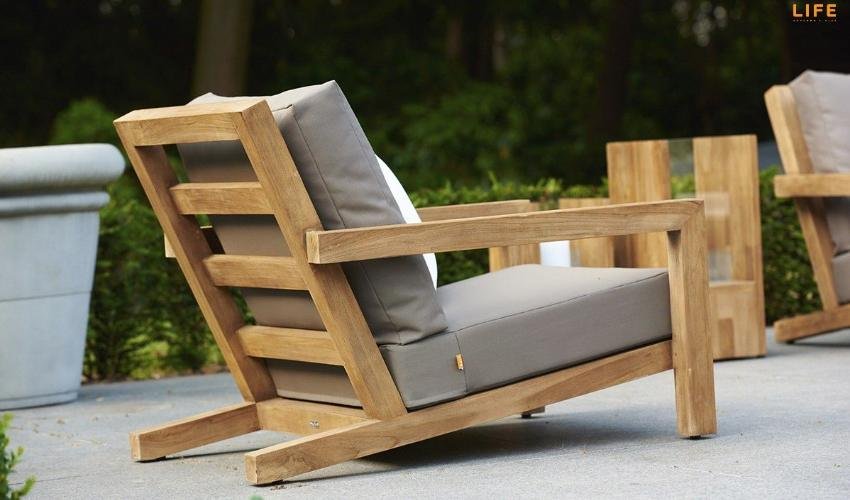 Durability is important because outdoor chairs are exposed to the weather. Choose outdoor-resistant chairs made of materials like rust-resistant metal or rot-resistant wood. To avoid fading and degradation brought on by exposure to the sun, look for UV-resistant coatings and materials.
4. Size And Space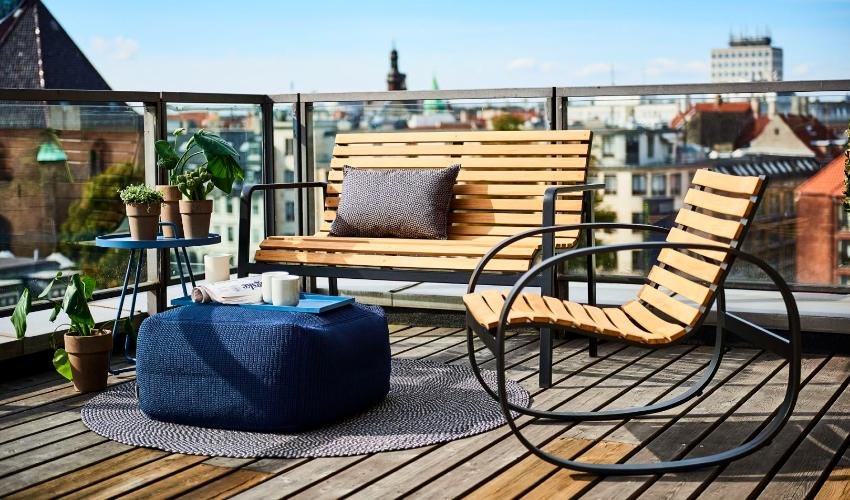 Make sure the chairs will fit perfectly in your outdoor area. To decide how many chairs will fit comfortably without being crowded, measure the available space. If you have limited storage, think about folding or stacking choices.
5. Maintenance And Care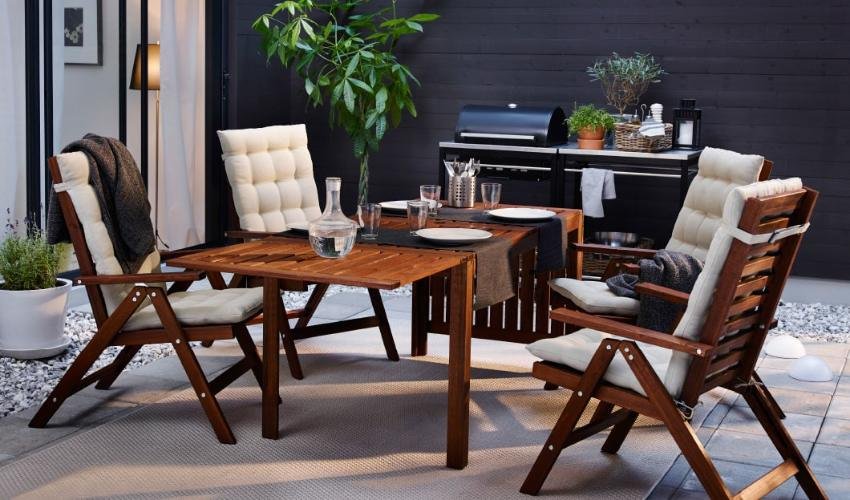 Maintenance requirements vary depending on the material. Consider how much time you're willing to devote to maintenance. For instance, plastic chairs may be readily washed clean while hardwood chairs may require frequent sealing.
6. Weight And Portability
Select lightweight chairs that are simple to move around if you intend to constantly rearrange your outdoor furniture. Chairs that fold up or stack make for easy storage and transportation.
7. Purpose And Use
Consider your intended purpose for the chairs. Choose chairs with the proper height and armrests if they are for dining. Think about deep-seated or reclining alternatives if they are intended for resting.
8. Budget Considerations
Before you go shopping, establish a budget. Determine your budget while weighing quality and features since outdoor chairs come in a wide variety of prices.
9. Additional Features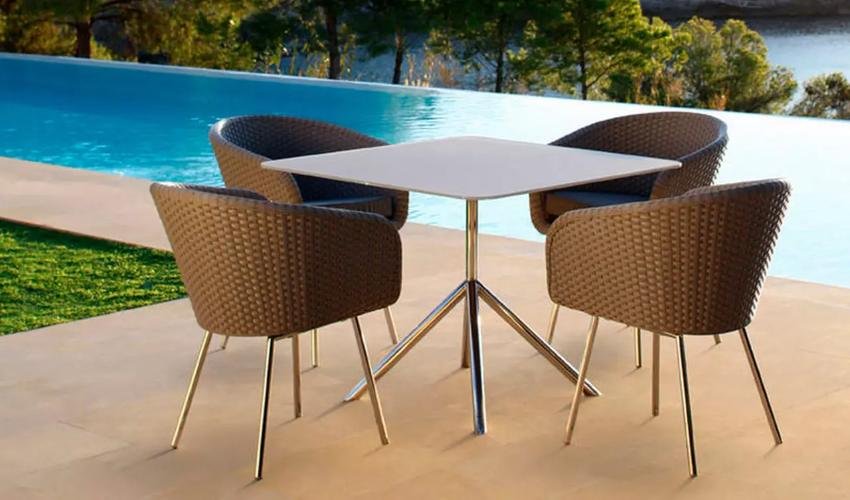 Some outdoor chairs include extra features like built-in cup holders, reclining positions that can be adjusted, or swivel mechanisms. If these qualities suit your preferences, take them into account.
10. Test And Compare
If possible, test the seats before making a purchase. Sit inside them to gauge stability and comfort. Go through reviews before making an online purchase to make sure the chair will match your needs.
11. Eco-Friendly Options
Think about purchasing chairs constructed from sustainable materials or produced with eco-friendly manufacturing techniques.
12. Warranty And Return Policy
Check the return policies of the retailer and the manufacturer. The chairs can be exchanged or returned if they don't live up to your expectations, and a strong guarantee can provide you peace of mind.
End Note
To conclude, selecting the perfect outdoor chair requires thoughtful consideration of a variety of factors, including material, comfort, durability, size, upkeep, and more. You can choose chairs that improve the aesthetics and usability of your outdoor environment by carefully weighing each factor and matching your selections to your goals for outdoor living and personal style. A wise choice of outdoor chair can greatly enhance the creation of a relaxing corner for lounging or a roomy area for entertaining.