Outdoor furniture design has evolved to satisfy the rising desire for cozy, fashionable, and useful pieces. They effortlessly blend with the surrounding environment as the lines between indoor and outdoor living spaces continue to become more and more hazy. By incorporating cutting-edge materials, ergonomic considerations, sustainability, and aesthetic appeal, outdoor chair designs have significantly changed in 2023. The top 10 outdoor chair trends that are revolutionizing outdoor seating are provided in this article.
1. Eco-friendly Elegance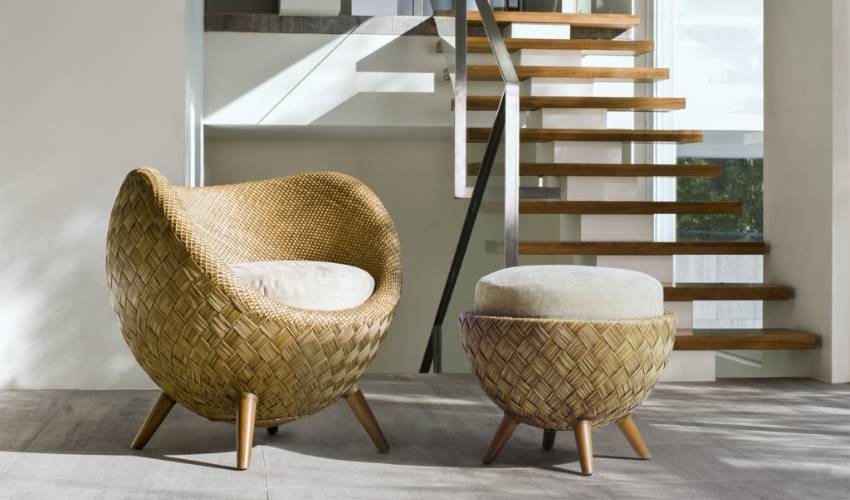 Outdoor chairs constructed of recycled materials, reclaimed wood, and eco-friendly fabrics have gained popularity in response to the growing focus on sustainability. These chairs feature distinctive materials and color palettes that give outdoor spaces an organic feel in addition to helping to conserve the environment.
2. Minimalist Marvel
Clean lines and straightforward forms continue to rule the outdoor chair designs landscape as minimalism continues to have an impact. These chairs are perfect for outdoor spaces in both urban and suburban settings since they emanate a feeling of contemporary sophistication while yet being useful and comfortable.
3. Modular Magic
Due to their adaptability and flexibility, modular outdoor chairs have grown in favor. These models include replaceable parts that can be arranged in a variety of ways to meet varied seating configurations. Modular seats provide flexibility that works for any situation, from small meetings to big celebrations.
4. Tech-Integrated Seating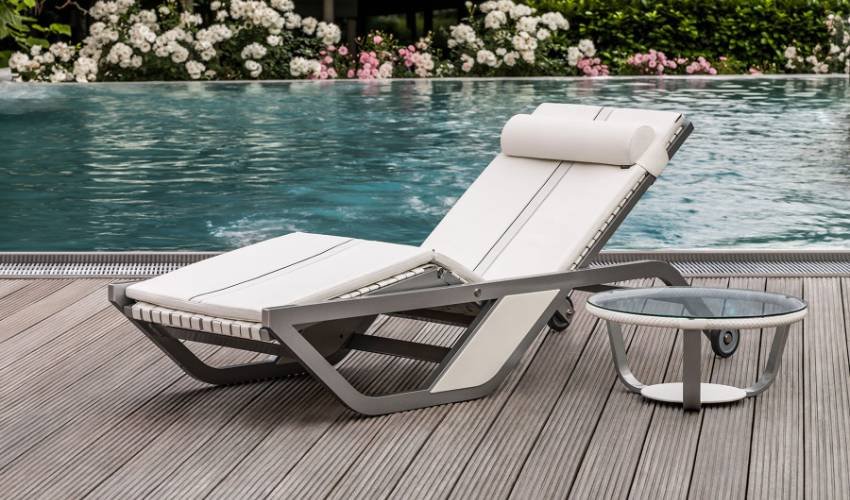 The incorporation of technology into outdoor chair styles has produced cutting-edge furnishings with integrated speakers, USB connections, and even ambient lighting. With these chairs, outdoor recreational activities are improved as technology and nature are effortlessly merged.
5. Retro Revival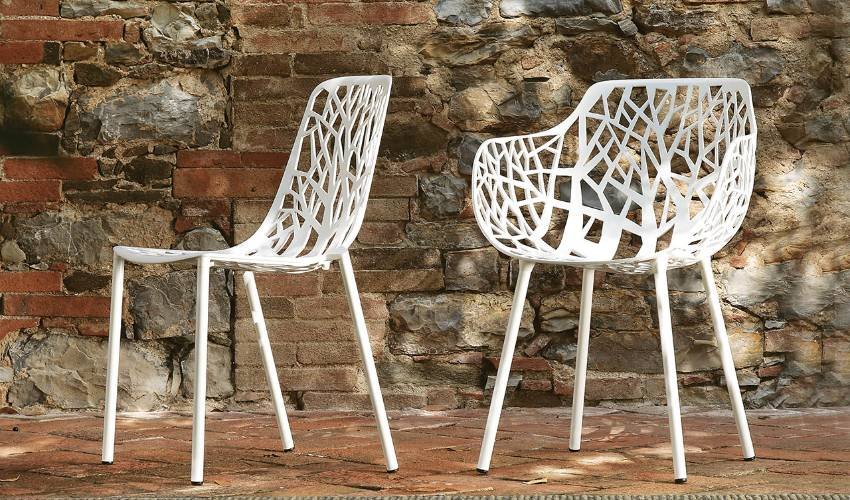 With the return of retro-inspired outdoor seats, nostalgia, and modern design harmonize efficiently. These chairs mix old aesthetics with contemporary materials to create an outdoor setting that is appealing and unique while embracing legendary styles from previous decades.
6. Organic And Curvaceous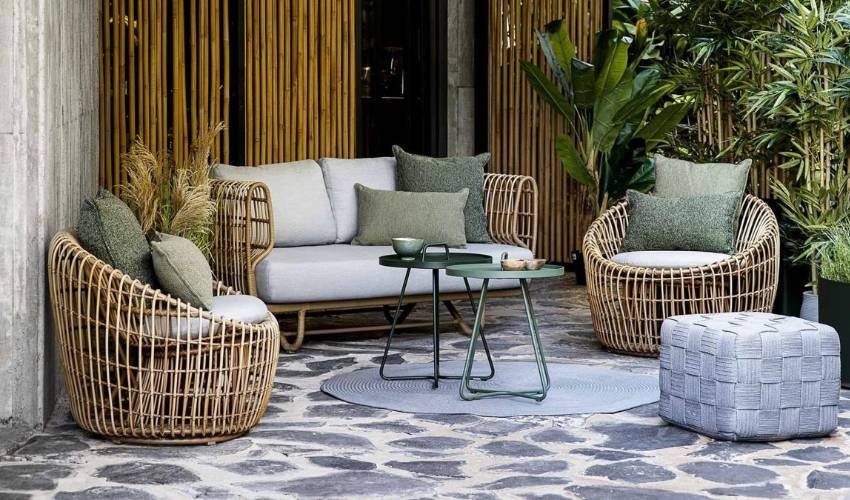 Designs for outdoor chairs in 2023 are adopting organic, curved shapes that resemble the rounded shapes of nature. Users can comfortably recline and unwind while taking in their outdoor surroundings on these seats, which convey a sensation of fluidity and relaxation.
7. Sculptural Statements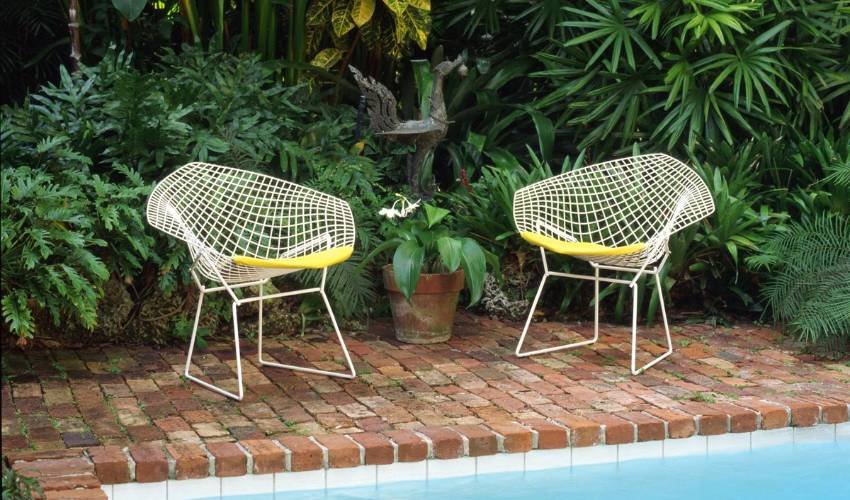 Outdoor chairs are becoming more than just useful furniture, they are also expressive works of sculpture. Interesting geometric designs, creative arrangements, and unusual materials come together to make chairs that double as eye-catching outdoor sculptures.
8. High-Tech Materials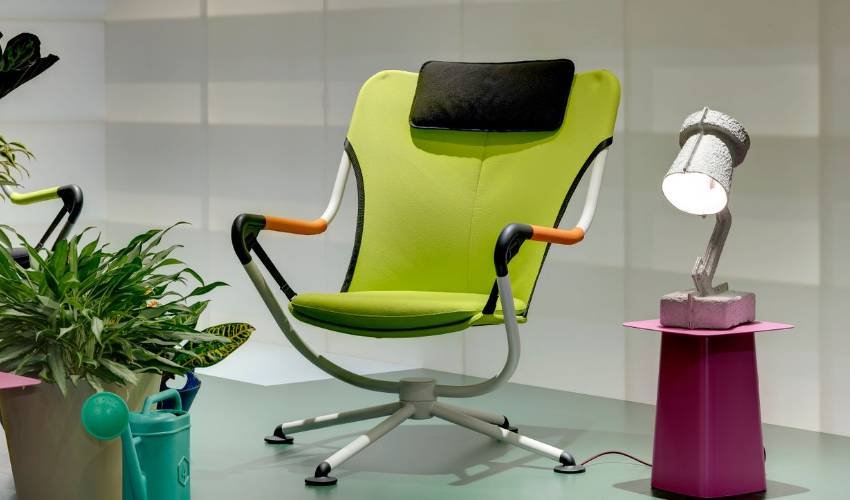 Modern outdoor chairs are made of cutting-edge, high-tech materials like carbon fiber, composites with graphene, and sophisticated polymers thanks to advancements in materials research. These chairs guarantee endurance and peak performance with their remarkable durability, lightweight design, and weather resistance.
9. Multi-functional Design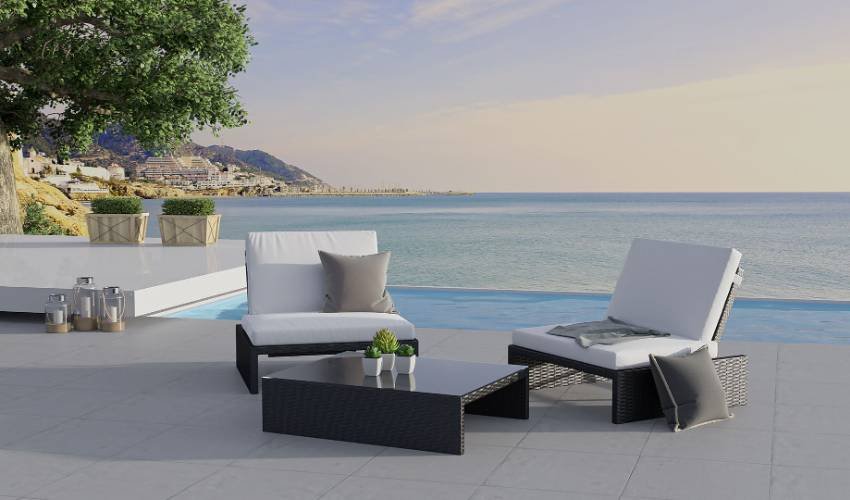 Multipurpose outdoor chairs have become a viable alternative since outdoor spaces are extended indoor living spaces. These ideas maximize space usage without sacrificing elegance, from sitting with built-in tables to chairs that double as storage units.
10. Biophilic Bliss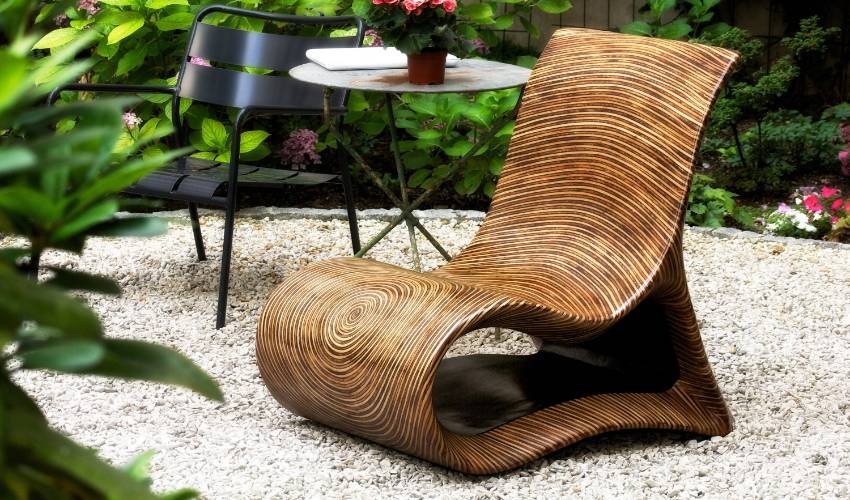 The aesthetics of outdoor chairs are being influenced by biophilic design ideas, resulting in creations that celebrate the bond between people and nature. These chairs have live-edge wood, stone accents, and even built-in planters, all of which contribute to a pleasant outdoor environment that engages the senses.
Factors To Consider When Choosing Outdoor Chair Designs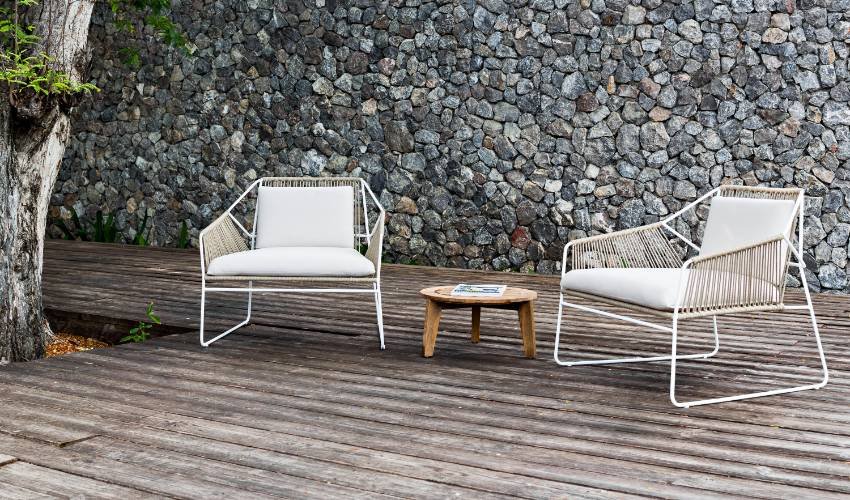 Here are a few crucial things to think about:
Providing comfort is the main goal of outdoor seats. Try to find chairs with ergonomic designs that provide good back support and cozy seating areas. While choosing features like armrests and padding, keep in mind that outdoor cushions also need to be weather-resistant.
The materials should be strong because outdoor chairs are exposed to a variety of weather conditions. Outdoor chairs are usually made of wicker, wood, metal, and plastic. Pick materials that will hold up to the environment where you live.
Outdoor furniture must be resistant to sun, rain, wind, and temperature changes. In order to avoid fading, warping, cracking, or rusting over time, look for chairs built of durable materials. Longevity can be increased by using UV-resistant coatings and rust-proof coatings.
Consider furniture that complements the design of your outdoor decor. Take into account your home's architecture, landscaping, and your particular design choices. Regardless of whether you choose a contemporary, traditional, or futuristic design, the chairs should go well with the outside space.
Consider the size and design of your outside space. Select chairs that fit the area comfortably without crowding it. Chairs that fold up easily for storage are a good choice if you have a small area.
Consider your intended use for the outdoor chairs. Are they primarily going to be used for dining, relaxing, or socializing? Different designs have different functions. For example, you can consider the armrest height and the space between dining chairs to allow for easy movement.
There is a wide pricing range for outdoor seats. Create a budget that accounts for both the original purchase price and any future maintenance costs.
If you care about the environment, think about purchasing chairs made of recyclable materials or from sustainable resources.
Try out the chairs as much as you can before choosing. Sit in them to test their support and comfort.
End Note!
The outdoor chair designs of 2023 serve as a tribute to the dynamic blending of creativity, innovation, and use. These chairs reinvent outdoor seating and improve the quality of outdoor living in general. They range from eco-friendly designs to technological marvels. As we continue to value being outside in our daily lives, these popular chair designs appeal to a variety of tastes, preferences, and lifestyles, making it possible for everyone to select the ideal seat to complete their outdoor heaven.