Sofas are considered the focal point for any kind of home decor. Whether it's your bedroom or living room, sofas play an essential role in upgrading the value of your place. Nowadays, modern upholstered sofas are available that can be easily redesigned if damaged or worn out in any way. So, if you own an upholstered sofa and are searching for the best tips for sofa upholstery repair then this article is for you. 
Reupholstering is an interesting task or an efficient way to give a new life to your old sofa. You can easily get a new inviting look of your sofa just by doing some changes to your old sofa.
But if you haven't done sofa upholstery repair before, then chances are there that you could do more damage to your sofa. So, in order to avoid this kind of loss, I'll give you some valuable tips to repair your old sofa. Let's start with the tips!
Valuable Tips For Sofa Upholstery Repair
Apart from being an interesting task, sofa repairing is not a cup of tea to do. There are several considerations that should be keenly considered for the best results. Let's go through the tips for sofa upholstery repair.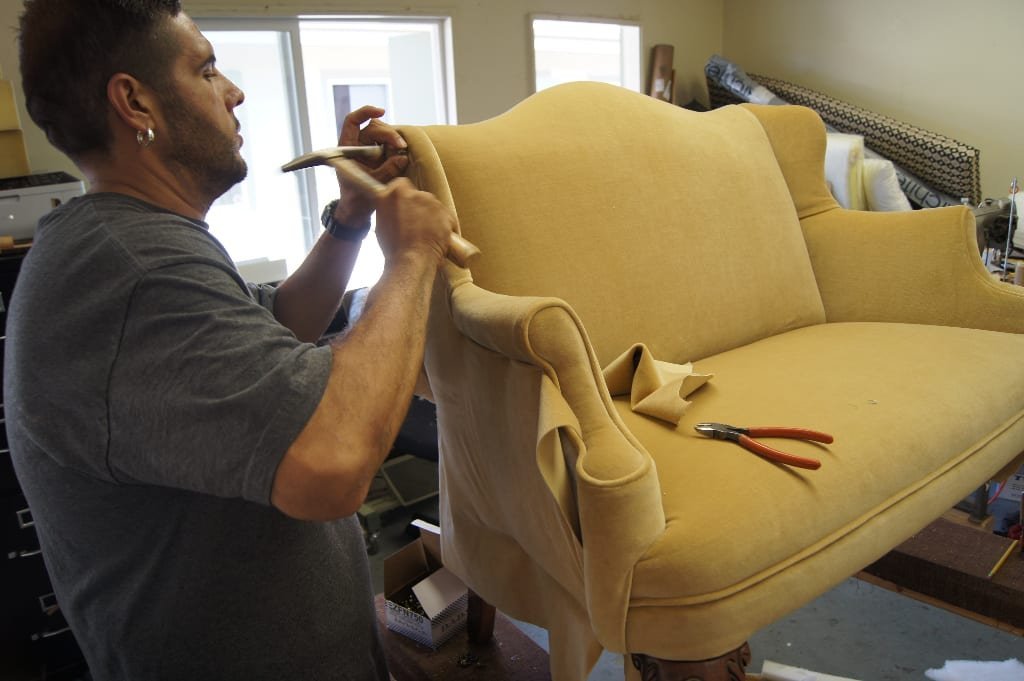 1. Get An Expert Consultation
If you are experienced enough to handle reupholstery yourself then before starting reupholstering your sofa you must get expert consultation. An expert will guide you on how to properly look over your sofa, they will let you know about the best sofa upholstery repair techniques. You can also ask them about the material that you can use to repair your sofa.
2. Consider The Damage First
Before you start refurbishing your sofa, you must consider the damage. Your sofa upholstery can be damaged in several ways like upholstery damage, interior stuffing damage, or maybe structure damage. Once you have correctly configured the real damage to your sofa, it'll be easy for you to know the best way for your sofa upholstery repair. 
3. Use The Proper Tools
The most important thing to consider is the use of proper tools. This is one of the most essential considerations for perfect sofa repairing. If you know which tool, you can use to uncover & cover your sofa & how to properly use those tools the half of your job is done. All you have to do is just take the material and let the job begin.
4. Choose The Best Quality Material
Repairing your sofa will take much of your time. So, you must consider using premium quality material in order to ensure the long-lasting durability of the sofa. The material you choose, the multiple varying levels of pressure, must be stain-resistant and don't tear with frequent use. 
5. Choose The High-Quality Fabric
In any upholstered furniture, the fabric is one of the essential considerations. The overall look of your sofa depends on the fabric. The quality, design, texture, and pattern of fabric can make or break the look of your couch or sofa. So you must be very much keen while deciding on the color, design, and quality of fabric. 
The fabric you choose must be durable, reliable, highly resistant to color fading and staining, and must withstand heavy use. Moreover, you can have versatile choices in color, designs, and textures of fabric to easily choose the most attractive fabric for your sofa.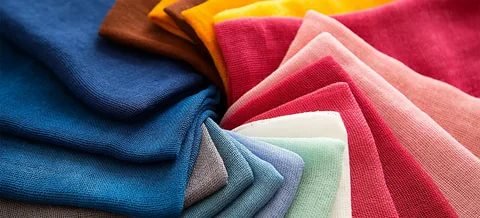 6. Look At The Reupholstering Cost
Reupholstering your old sofa would be an interesting task to do. But, apart from this, you must consider the cost of sofa upholstery repair. Considering the damage of your pieces like fabric, stuffing, or structural damage, if the cost of reupholstering the sofa is more than buying a new one then I'll not recommend you to go repairing your old piece. So consider the cost before starting your sofa upholstery repair DIY project.
Bottom Line!
Redesigning your old piece as your DIY project will definitely give you more joy but you must be aware of the essential tips for sofa upholstery repair. Following these simple tips & tricks, you are sure to complete your sofa repairing project with flying colors and will definitely result in something more mesmerizing. 
You can get professional upholstering services at upholsterypro.ae. Or you can opt for doing it yourself with these simple tips. Follow these tips to get the most out of your sofa repairing project!